Registered User
Currently Offline
Posts: 12
Join Date: Nov 2015
Quote:

I will put on my To Do list: Adding an image upload feature to the Event Edit window for adding images directly to the description field. The uploaded image file will then be stored in the thumbnails folder

That would be great because now it's a little bit confusing.

And another idea:
As you can see, the image is way to big when hovering over it ...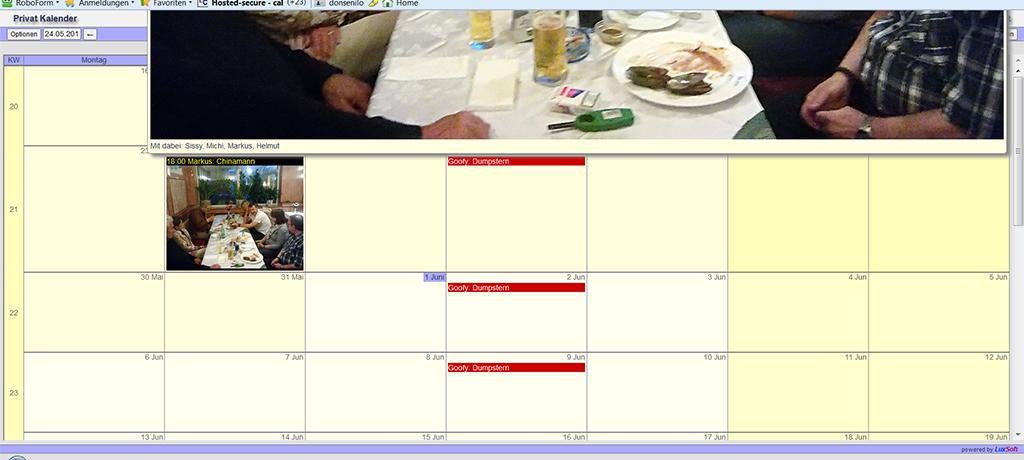 Ok sure, everyone can manually resize the picture before uploading/attaching it.
But it would be very nice, when there will be an option in the Admin-Section like "Max. Picture Width" or something like that.

And btw. thank you for your great work !!!

Greetings from Vienna,
Markus